Don't Be Afraid To Turn On The Heat
Yup! We know how it is. Touching that thermostat can seem like a money pit! At ExchangEnergy we understand. We know you don't want to feel like you're literally burning money every time you turn on the heat. We pride ourselves on working with home owners and commercial contractors to craft the most efficient heating solution for your home and budget.

Heat Pumps
Why an air source heat pump might be right for you. Air source heat pumps are one of the most popular methods of home heating in North America, and there is little wonder why. Air source heat pumps are fast, clean, and efficient at heating the home, while they continue to get quieter and less expensive as well.
??Twice as Efficient as Fuel Sourced Heat
??Easy to Service
??Budget Friendly
??Large Quantity of Choice
Split Systems
Mini-split systems for the ductless home or home addition. For non-ducted homes using hydronic heating systems, or radiant panels, a mini split system can be the perfect answer for a home addition or mobile housing unit. Avoid the energy losses associated with ducted systems, and focus all your energy on keeping the home comfortable.
??Extremely Flexible For Room Zoning
??Easy to Install
??Never Lose Energy to Inefficient Ductwork
??Miniscule Home Entrance Point
Ventilation Systems
Take a deep breath of fresh air, wherever you are. Ventilation puts the V in HVAC. Proper ventilation in the home ensures that you always have a fresh breath of air, no matter which room you stand in. Sometimes it?s as easy as opening a window, but smoky kitchens and foggy bathrooms can pose further challenges.
??Simple Systems
??Better Air Quality
??Healthier Homes
??Low Maintenance
Furnaces
A standard source of heat for millions of homes across North America. Perhaps there is no hero as unsung as the home furnace. Without it we would never be as warm and cozy as we like to be. Tucked away in a corner all its own, it works day after day to keep us warm, only to be maintained on a semi-annual basis. We love furnaces!
??Wide Variety of Choice
??Electric, Oil, or Gas Fuelled
??Simple and Effective
??Often Applicable for Rebate
Boilers
The water based hydronic system common to the European household. Large boilers were not the first choice for many homes built over the last few decades in North America, but perception is slowly beginning to change. Hydronic heat tends to take up less room overall in the home, while providing efficient and long lasting heat.
? Efficient Heating
??Minimal Space Usage
??Combined Heat & Hot Water
? No Dry Air
In Floor Heating
There is nothing quite like the feeling of cold feet on a warm floor. In floor heating is like a dream. The inherent comfort that comes with in floor heating is hard to explain unless you have experienced it for yourself. For those that know the feeling that a heated floor can bring, the rapid acceptance of heated floors is not very hard to understand.
? The Ultimate in Home Comfort
? No Bulky Radiators
? Usable in Almost Every Room
??Hydronic Systems Available for Cooling
GeoThermal
Heating the whole building from the ground up. Regardless of the common perception, a building does not need to be built on top of a natural hot spring reservoir of any kind to use geothermal energy. Ground Source Heat Pumps can collect their heat from the ground very efficiently.
? Efficient Heating
? Efficient Cooling
??Environmentally Friendly
??Low Profile Units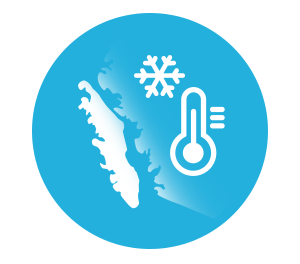 Your Local Home Heating and Cooling Experts
ExchangEnergy serves the Vancouver Island region in all aspects of the heating and HVAC industry.
You can ask for a free quote on any of our listed categories of service.