Spring might be the most popular time of year to give your home a facelift and a thorough clean, but preparing for the winter months is every bit as important. The muddy feet of guests and pets can quickly reduce the lifespan of your floor and have your home transform into a chaotic mess in no time, but that's not all. To make your home more comfortable, cleaner and safer this winter, you'll need to take a few extra steps.
1 - Prepare Your Entryway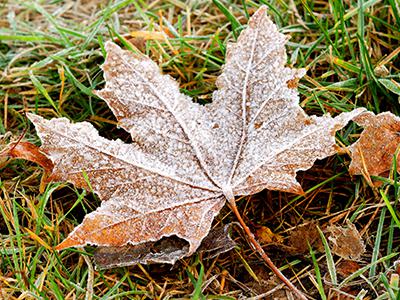 Unsurprisingly, most of the dirt and detritus that ends up in your home during the winter gets in through the front door. To keep your entranceway cleaner, get rid of any clutter and place a moisture-absorbing mat at the door for people to dry their feet. Place a rough mat outside the door, such as one made from wood or coir for visitors to brush snow and mud off their boots. Finally, make sure you have adequate storage space in your entrance hall for boots and shoes, and consider maintaining a no-shoe policy indoors.
2 - Change Your HVAC Filters
Indoor air quality is an increasingly common concern, particularly during the winter months when homes are closed up. The onset of winter is a good time to clean out your HVAC system, particularly behind registry covers. It's also a good time to change the filters, which will have no doubt collected a lot of dust over the summer. To maintain optimal indoor air quality, consider changing the filters once every two months, particularly during the colder times of year.
3 - Vacuum Daily
Vacuuming daily is particularly important during the winter months, since it helps to keep your home fresh and minimize dirt building up from outside as well as ash and soot escaping from stoves and fireplaces. Your entryway in particular should be vacuumed frequently but, to minimize the amount of work involved, consider placing washable mats down in areas of your home that receive heavy traffic. Covering carpets in these areas will help to protect them and extend their lifespans.
4 - Have Your Chimney Swept
Before you start lighting stoves or fireplaces this winter, you should make sure the chimney has been thoroughly cleaned, since this will help to maintain a higher indoor air quality as well as minimize the risk of a chimney fire. Now is the perfect time of year to call a professional chimney sweeper, who will have all of the necessary tools to thoroughly clean the chimney as well as examine it for safety purposes. In fact, your home insurance policy may well require that you clean your chimneys at least once per year anyway.
5 - Clean the Windows
If you have stoves and fireplaces burning in the winter, some ash and soot inevitably escapes, creating a build-up of dust in your home, particularly around windows and sills. While it's a good idea to have your windows professionally cleaned about once every three months, it is most important just before the winter. Although many people neglect window-cleaning during the winter, it's a good idea to have it done at least once so you'll be able to continue enjoying as much sunlight as possible during those darker days.
No one looks forward to housekeeping during the winter, but preparing your home properly will make it a far more comfortable place to live once the rain and snow start to fall. However, it's also important not to forget about the exterior of your home, since the onset of winter is an excellent time of year to clear out the garden and scoop any detritus out of your gutter system.